#1 Open Source Enterprise File Sharing with over 50 million users and 200,000 installations worldwide.
Perfect for your business
ownCloud's open architecture and APIs allow IT to easily add corporate branding, and extend core functionality as needed to meet the company's evolving needs. From enterprise directories to SAML, SharePoint or Windows network drives, ownCloud allows you to leave data where it lives while exposing secure access to users on any device.
Contact Sales
What our customers are saying
ownCloud is the choice of thousands of organizations across the globe as they look to share files securely, enable access to unstructured data through a single plane.
With ownCloud I don't have to blindly trust a nebulous entity. I control how files are shared and ownCloud helps me every step of the way. Doug Burns, Network/Security Administrator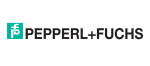 Pepperl+Fuchs needed a safe, on-premises solution with Dropbox-like ease of use. ownCloud was an easy choice to meet all of our demands. Andreas Daubner, IT Administrator
Although ownCloud exceeded all of our IT requirements, we didn't select them on our own – our users did. A key part of our evaluation process was to pilot two solutions with a cross section of future users. The feedback was universal – ownCloud was a user favorite. Patrick Schnellmann, Business Development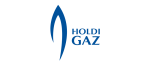 When it comes to service, ownCloud leads the way. I wish all our technology providers cared about my business as much as the team at ownCloud. David Leonard, Infrastructure Administrator at Holdigaz
ownCloud is 3-4-5 steps ahead of people with similar solutions. We ran it through the ringer and it really showed its flying colors. We tested multiple scenarios and [the ownCloud technical team] even brought in developers when necessary. ownCloud really stands behind its product and really got behind us – even though we were only testing at that point. Rob Crockett, Network Administrator
ownCloud is easy to use and is designed for high user adoption. It was very important for us to offer a solution that provides many of the functionalities of public cloud services, but also fulfills security requirements. ownCloud has an intuitive user interface and is easy to use. The need for training is limited and overall pricing was low. Bobby Eichholz, DB Systel GmbH, Product Manager Infrastructure & Workplace, ICT Products & Standard Services (I.LVS 21)
While seeking to add an individual cloud storage solution to DigiLocker, we made a choice in favour of ownCloud. We did so, not so much because the platform is open source, but because it has already demonstrated its performance and scalability in multiple projects. Debabrata Nayak, Additional Director
ownCloud has all of the features that our system required, including the ability to distribute the systems platform across three geographically dispersed locations. But equally important, we've watched ownCloud closely over the past two years and they have demonstrated steady innovation and a commitment to reliability. Dr. Raimund Vogl, Chairperson at Sync & Share NRW
With ownCloud we can fully comply with all privacy policies, security regulations and compliance requirements and effectively prevent the creation of a shadow IT. Dierk Uhr, IT Lead
The ability to offer customers seamless collaboration without sacrificing the control and security of sensitive corporate data [with ownCloud] is an enormous value-add for Datto's MSP partners and their customers. Rob May, SVP business development at Datto
Only ownCloud combines full data control with easy-to-use filesharing features, while making collaboration more efficient and highly secure. Nick B. Nicholaou, President
ownCloud helps us to work together, especially across company boundaries. After the merger with TRW, fast data exchange was critical to success in certain areas. In addition, the traceability of all activities is of great importance from a compliance perspective.
The high acceptance of our own Sync-and-Share solution in times of Office 365 and many other commercial alternatives makes us at SURF proud: It shows that together with ownCloud and Collabora we have created an IT infrastructure that not only meets the high security requirements, but can also keep up with the large enterprises in terms of performance and usability. William van Santen, Product Manager SURFdrive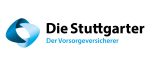 Securing our file sharing environment was our number one priority, but it couldn't come at the expense of a poor user experience. ownCloud delivered on security and ease of use. It was everything we needed in one solution. Monir Zouaoui, IT Employee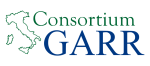 From my first interaction with ownCloud I have been very satisfied. They've been by our side from pre-sales through to user rollout, making sure we implement a best practices solution that scales. I always know they are offering valuable advice. Fabio Farina, Cloud Specialist at Consortium GARR
Benefit from private cloud security and public cloud flexibility
Join thousands companies around the world that use ownCloud to run secure enterprise file sharing in their business. ownCloud gives organizations the ability to access, control and manage files across applications, on-premises or cloud storage, or other data silos. Open by nature, ownCloud integrates into your existing infrastructure and offers the extensibility required to meet your specific needs.
Learn more
Get started for free