How many companies are global? According to the International Labour Organization there are about 50,000 multinational enterprises world-wide. That's over 200 million people. Let's put that number in perspective. In 1986 about 6.5 million people held hands to form a chain across the entire United States. With 200 million people holding hands we could cross the US over 30 times!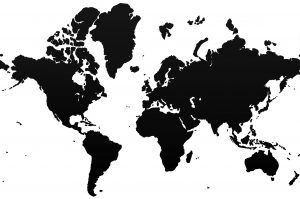 Following the European Union Court of Justice's ruling about the Safe Harbor agreement with the US, some of the large cloud services, such as  Google, Apple, Facebook, Amazon, Microsoft, Salesforce, Dropbox, and Box, will be impacted by this decision. That is going to leave millions of enterprise users in a lurch. Remember that 200 million? Imagine that number of users running around in a hurry to try to find a new solution in order to collaborate and share information across continents to keep their businesses running. Can you feel the earth shaking?
Well, luckily for our multinational customers this is not a problem. With Federated Cloud Sharing we have a number of multinational organizations that are able to connect individual ownCloud deployments from around the world. They can keep on keeping on same as normal. Admins can control their local, on-premise ownCloud deployment and benefit from the security and flexibility it provides, yet Federated Cloud Sharing meets data sovereignty requirements.  This allows users to connect to files stored on local servers as well as those located in different countries.  They also have the continued option to sync the shared folders to their desktop or mobile, offering a seamless way to collaborate across continents.
So, is the Safe Harbor ruling effecting your company's ability to share information internationally?  Maybe it's time to find a new file sync and share solution. Keep your data on premise and connect individual ownCloud deployments using Federated Cloud Sharing.
For more information about what Federated Cloud Sharing can do check out this video: