La herramienta más esencial para tu negocio después del correo electrónico.

Más de 100 millones de usuarios de todo el mundo confían en ownCloud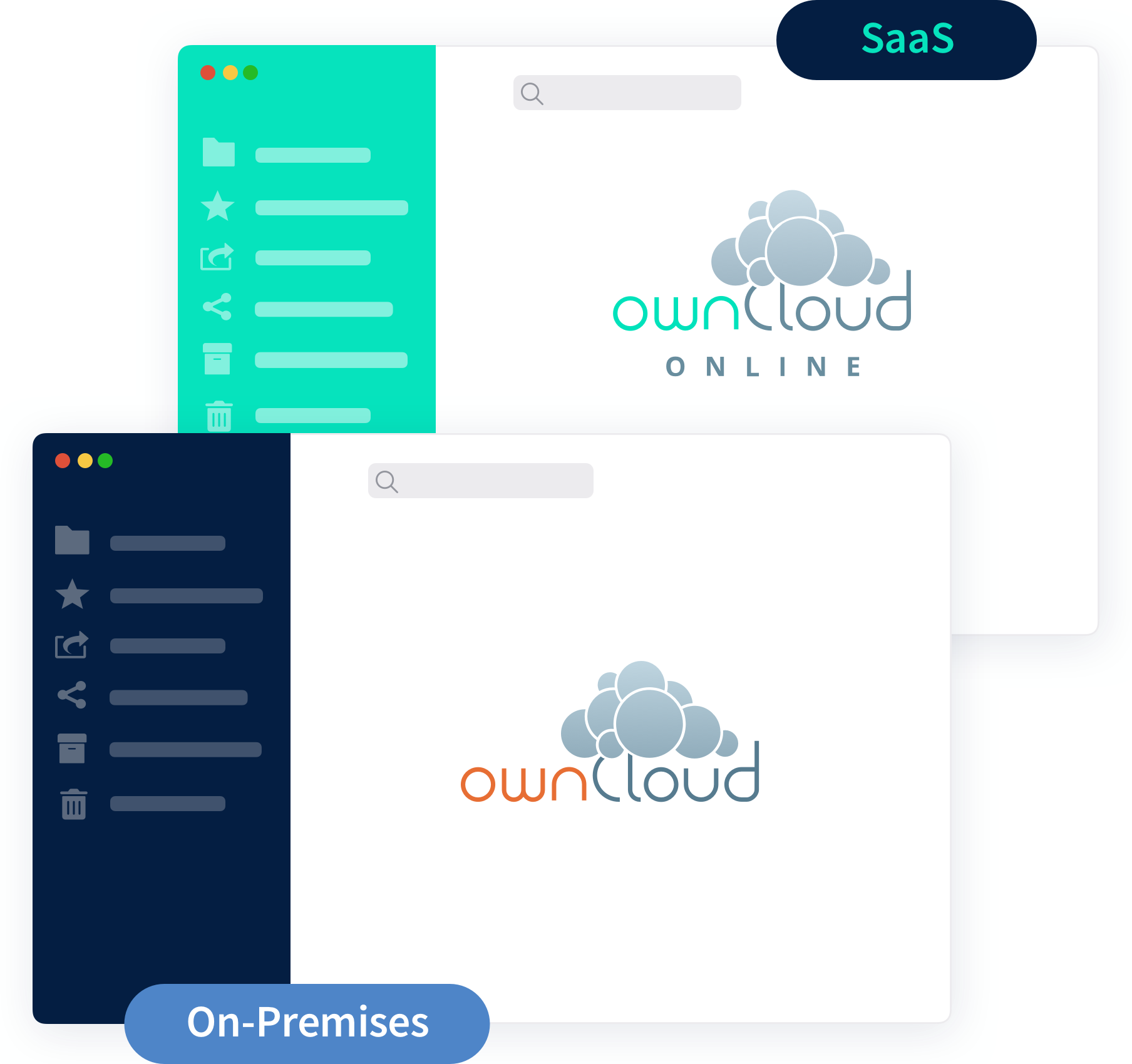 Control total del lugar donde sus datos se almacenan en todo momento
Usted puede implantar ownCloud en el lugar de su propio centro de datos, en un proveedor de servicios de confianza o elegir ownCloud.online, nuestra solución de software como servicio alojada en Alemania.
Le garantizamos que el almacenamiento y mantenimiento de sus datos cumple con la normativa. Incremente la seguridad con medidas con autenticación de múltiples factores, el cifrado y la gestión del ciclo de vida de los archivos.
Conforme con el RPDP
Reglamento de Protección de Datos Personales
Conforme con la LGPD
Lei Geral de Proteção de Dados
Conforme con el CCRF
Cloud Computing Regulatory Framework
Conforme con el HIPAA
Health Insurance Portability and Accountability Act
Conforme con el CCPA
California Consumer Privacy Act
Controle quién puede acceder a sus datos
Ofrezca al personal un modo fácil, flexible y seguro para compartir archivos y carpetas. Integre con seguridad a contactos externos a su organización con documentos seleccionados. Comparta enlaces públicos protegidos por contraseñas y fechas de caducidad.
Diga adiós a las lentas conexiones de VPN, documentos sin versiones adjuntos a correos electrónicos y TI invisible en nubes públicas de seguridad cuestionable.
Incremente la productividad
Los equipos modernos colaboran desde cualquier sitio y dispositivo. Incremente su eficiencia permitiendo que almacenen, compartan y trabajen en sus datos y documentos a través de un único punto de acceso.
Trabaje simultáneamente en documentos, cree presentaciones en colaboración a tiempo real, comente archivos y mucho más, a la vez que ahorra tiempo en los procesos de coordinación y comentarios.
Creemos que las necesidades de soberanía de datos y colaboración en tiempo real pueden reconciliarse en nubes privadas. Obtenga información sobre cómo le podemos ayudar a ganar soberanía digital.​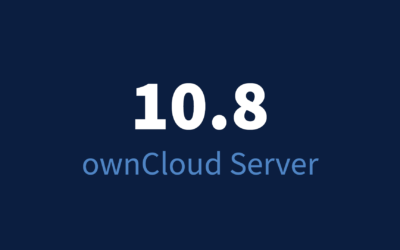 The new interface, originally developed for the modernized ownCloud Infinite Scale, is now ready to fundamentally enhance ownCloud 10 deployments!
leer más
A private cloud enables law firms to collaborate securely and efficiently, both internally and with clients.
leer más
We explain how you can use Microsoft Office and Microsoft 365 without violating data protection laws
leer más
Manténgase al día con lo que está por venir
Suscríbase al boletín de noticias de ownCloud:
* Mandatory field
By submitting this form I agree that I want to to receive notifications and services via email, phone or personalized ads. Therefore, I agree, that ownCloud stores and uses my contact data for further information and in order to optimize and adapt the offer to my individual interests. I can revoke my consent for the future at any time, either directly via the link in emails or by email to . For further information please also see the Privacy Statement.