Stay up to date with our most recent insights and ideas
When it comes to digital collaboration, protecting only the files is not enough. Protecting the metadata is equally important for data security. Klaas Freitag, CTO, ownCloud, explains.
lire plus
ownCloud Server 10.11 introduces feature enhancements aimed at more efficient collaboration and better user experience.
lire plus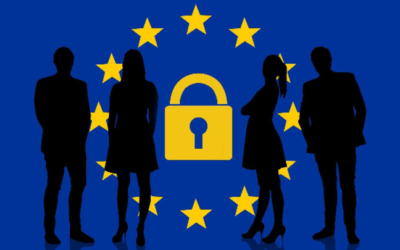 Data sovereignty is currently one of the most discussed digital policy issues. Tobias Gerlinger, CEO, ownCloud, discusses in detail the growing importance of data sovereignty, measures that companies can implement to protect intellectual property, open source alternatives, the future of open source ecosystems in the European economy, and more.
lire plus
Senior Product Manager Patrick Maier explains how Spaces comes as nothing less than a revolutionary new way of collaboration in modern companies, institutions or organizations. As an elementary feature of ownCloud Infinite Scale, the new cloud-native platform from ownCloud, Spaces boost collaboration, save money and significantly reduce administrative overhead while improving compliance, control and security.
lire plus
* Champ obligatoire
En soumettant ce formulaire, j'accepte de recevoir des notifications et des services par e-mail, par téléphone ou des annonces personnalisées. Par conséquent, j'accepte que ownCloud stocke et utilise mes données de contact pour d'autres informations et afin d'optimiser et d'adapter l'offre à mes intérêts individuels. Je peux à tout moment révoquer mon consentement pour l'avenir, soit directement via le lien dans les e-mails, soit par e-mail à . Pour de plus amples informations, veuillez également consulter la déclaration de confidentialité.
Whether it's files containing personal data (GDPR), intellectual property or sensitive corporate data from HR, finance or M&A, companies and organizations strive for seamless and easy-to-use digital collaboration even in those areas – both internally and externally. However, the special level of protection of certain data prohibits their processing in the public cloud. ownCloud can now be seamlessly integrated into Microsoft 365 as a « safehouse » for particularly sensitive data, keeping them out of the Azure Cloud.
lire plus