Commits up to 200 terabytes of storage for more than 30,000 users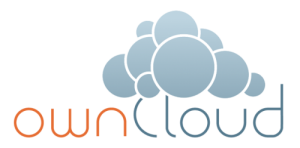 Berlin, Germany and Lexington, MA, October 20, 2014 – Students, researchers, teachers and administrators at the Technical University of Berlin (TU Berlin), Germany's preeminent technical university, depend on the secure exchange of files. Now, with the help of ownCloud, Inc., the company behind the world's most popular open source file sync and share software, they can retain full control over their own data, in accordance with Germany's strict data protection regulations.
ownCloud Enterprise Edition protects sensitive files, all while giving end users flexible and easy access to files, from any device, from anywhere. And ownCloud's unique Server-to-Server Sharing enables users on one ownCloud instance to seamlessly share files with users on a different ownCloud installation without using share links. Both users retain the privacy and control of a private, hosted ownCloud, but gain the flexibility and ease-of-use of a public cloud.
Founded in 1879, TU Berlin is a research university located in Berlin, Germany and is one of the largest and most prestigious research and education institutions in Germany.
ownCloud at TU Berlin
The implementation of ownCloud at TU Berlin (dubbed TUBCloud) began more than a year ago with ownCloud's Community Edition. The University changed to the Enterprise Edition because secure file sync and share is becoming increasingly important for collaboration. The university will gradually integrate ownCloud into the existing IT processes of different areas of research, teaching and administration, so that the number of users can be increased from the current 7,000 to more than 30,000. Individual users receives 20 (students) or 100 gigabytes (employees) of storage of the total TU has committed to the project: currently 12 terabytes (TB) and up to 200 TB.
Decisive factors for ownCloud
Among the advantages of ownCloud, TU counts access of the files via all major platforms — PC, Mac and Linux computers — as well as using a smartphone or tablet via apps for Android and iOS. Equally important, according to Dr. Thomas Hildmann, head of department, TUBIT, TU Berlin, was "that our data will be maintained within the university in compliance with its own level of security.
"We want to actively support powerful open source software – which we do by our change to the Enterprise Edition and also hosting the ownCloud Contributor Conference this summer," said Dr. Hildmann. "With the new implementation, we are now able to offer ownCloud to other universities as our service, so that they too benefit from a modern solution for secure and reliable data exchange."
"By using ownCloud in their own data center, the TU Berlin enables their administrative staff, researchers and students to use a file sync and share cloud service without running afoul of data protection laws, or other legal challenges," said Holger Dyroff, co-founder and managing director EMEA, ownCloud. "By branding the system throughout (TUBCloud) user's easily identify the service is University run, protected by TU Berlin. We got great feedback from the TUBerlin IT staff to further improve ownCloud to provide a unique easy-to-use end user experience, based on a self-service approach while maintaining legal, security and manageability for IT and end users."
More information about tubCloud, see http://www.tubit.tu-berlin.de/menue/dienste/daten_server/tubcloud/
About ownCloud Inc.
Based on the popular ownCloud open source file sync and share community project, ownCloud Inc. was founded in 2011 to give corporate IT greater control of their data and files — combining greater flexibility, openness and extensibility with on premise servers and storage. Company headquarters are in Lexington, MA, with European headquarters in Nuremberg, Germany. For more information, visit: http://www.owncloud.com.
###