Signs unlimited service provider license to help African broadband users sync files across devices and share files with friends, family and associates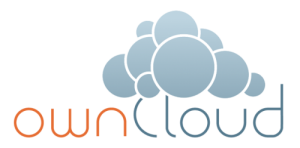 Lexington, MA – October 9, 2014 – ownCloud, Inc., the company behind the world's most popular open source file sync and share software, announced today that South Africa-based TelecomX will use ownCloud's secure, private on-premises alternative for file sync and share to provide African customers with the very latest storage as a service offering.
TelecomX provides services which they either develop in house or source from best of breed providers like ownCloud to telecommunications providers and their customers. TelecomX will offer ownCloud Enterprise Edition as a key component of their Cloud-based storage offering to consumers, small and medium businesses, and enterprise customers.
TelecomX has been using the Community Edition of ownCloud to test the application for more than a year and will now proceed to commercial launch with the ownCloud Enterprise Edition.
With more than 1.6 million users worldwide, ownCloud offers ease-of-use, flexibility, sophistication, privacy and security unmatched by consumer-grade apps. ownCloud installs easily on a web server, enabling users to host their own file sync and share, using their own storage (or the cloud storage they choose), instead of relying on third parties outside of their control.
"Mobile devices are such an important part of life for the African consumer, and only ownCloud offered us an open, secure and private way for our customers to share files and sync files across devices," said Gordon Edwards TelecomX CEO. "ownCloud's Community Edition gave us a great testing ground to see just how powerful ownCloud is, but with the Enterprise Edition we can offer customers the most robust and cutting edge user interface for Cloud applications — especially storage. "
"TelecomX is doing great things in Africa – really working to connect the Continent," said Holger Dyroff, co-founder and vice president of Strategic Partners, ownCloud. "ownCloud gives TelecomX customers a safe, secure and easy way to manage their personal and business critical data."
About ownCloud Inc.
Based on the popular ownCloud open source file sync and share community project, ownCloud Inc. was founded in 2011 to give corporate IT greater control of their data and files — combining greater flexibility, openness and extensibility with on premise servers and file storage. Company headquarters are in Lexington, MA, with European headquarters in Nuremberg, Germany. For more information, visit: http://www.owncloud.com.
About TelecomX Limited.
TelecomX is a leading edge digital services company that creates or sources best of breed applications and services focused on the Telco market. It was established in 2012 in South Africa where it is headquartered and has strong relationships with operators and solutions providers focused on the African market. For more information, visit: http://www.telecomx.net.
###