Make your team
easy & quick ready for remote work
Boost the productivity of your workforce, no matter where they are! Make your organization's resources available in a secure, compliant, and easy-to-use sovereign workspace in your private cloud.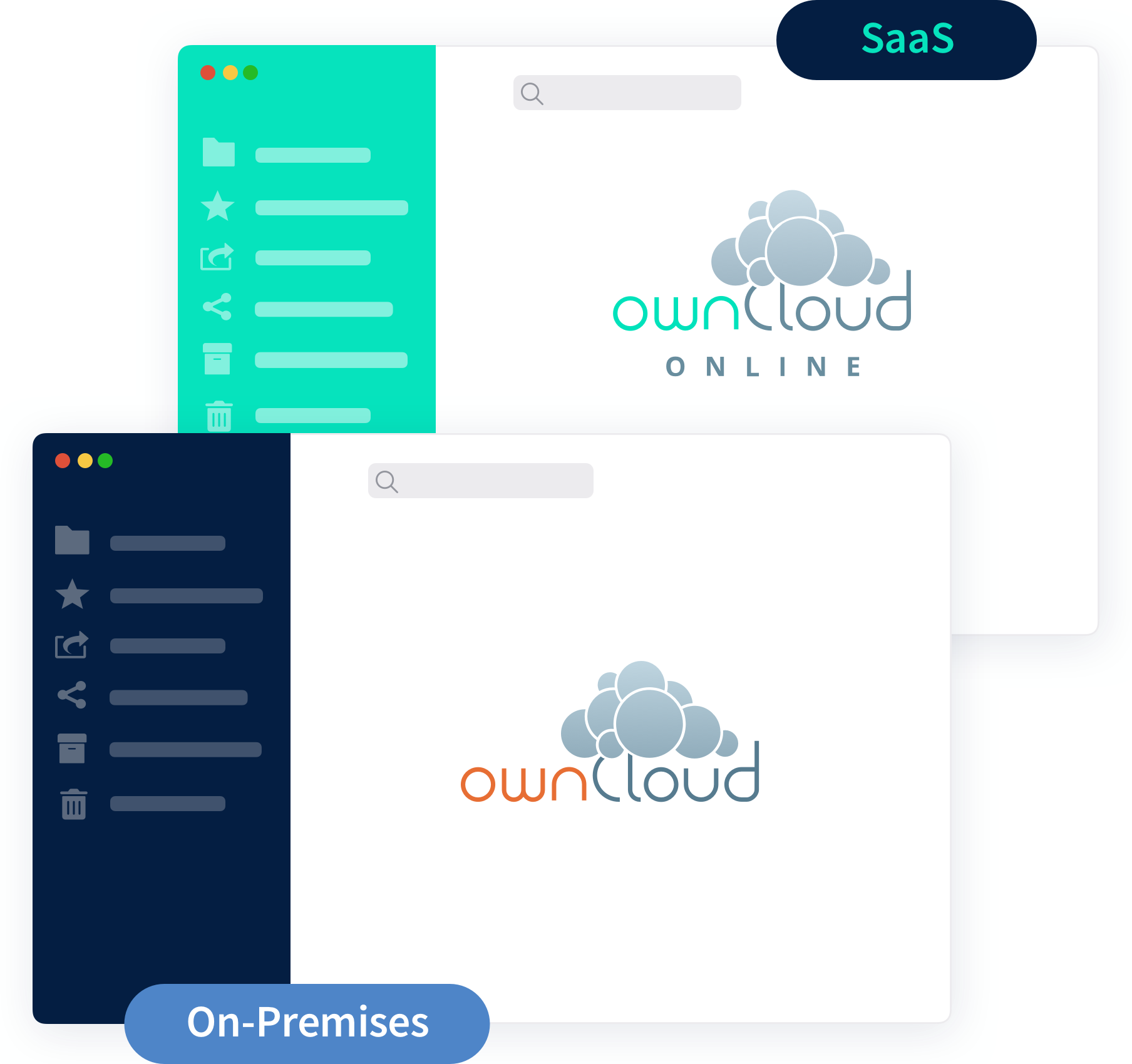 Trusted by 100 million users worldwide
We make your switch to remote easy, secure and fast.
As a remote-first company, our procedures are up to the task of getting your solution up and running, fast. Our teams are ready to deploy and support so you can get back to work quickly. To cope with current additional demand, we retooled to bring standardized installations up even faster than usual.
Before
30 Days Trial

Upfront Payment

50 Users Minimum
Our Offer Now
90 Days Trial

Monthly Payment

Only 25 User Minimum
Want to get started blazing fast?
14 days free of charge, then 15 € per user per month for one year
With ownCloud.online we provide the familiar security and user-friendliness of ownCloud in the form of a software-as-a-service solution. Create an account within minutes and start with secure file sharing in no time:
We will be pleased to make you a non-binding offer for ownCloud on-premises or ownCloud as a software as a service solution. Just drop us a few basic information and we will get back to you shortly.
We are looking forward to hearing from you!
Non-binding offer
Valid for 90 days
Dedicated presales contact to resolve technical questions
For on-premises, managed or SaaS deployment
Enterprise tiers from 50 users
Special conditions for educational and non-profit sector