it-sa is Europe's largest expo for IT security and one of the most important worldwide events. From October 10 – 12 ownCloud is showcasing a new generation of its enterprise file sync & share solution with a strong focus on security, performance and productivity.
Meet us in Hall 10.0 on Booth 404.
Book your appointment now and get a free ticket to it-sa 2017! 
Additional know-how is offered by the Congress@it-sa program already starting the day before. Here, in numerous lectures and presentations from 10 to 12 October, experts will be providing information on current issues, strategies and technical solutions for more IT security. On October 12 ownCloud is hosting the ownCongress, a full-day event during it-sa 2017.
Check out the agenda below.
Die Registrierung zum ownCongress finden Sie hier.
ownCloud is represented by a growing partner network all over the globe. Meet our partners on the ownCloud booth and learn more about a variety of ownCloud use cases and implementation best practices.
Marketplace Sponsoren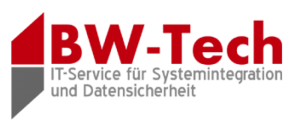 Time

Topic

Speaker

10:00 – 10:30

Store. Share. Work. A philosophy.

Tobias Gerlinger, CEO, ownCloud
Harald Weimer, CSO, ownCloud

10:30 – 11:00

"File sync concepts. Three Customer approaches explained"

Matthias Schmid, Sales Engineer, ownCloud

11:00 – 11:45

Break

11:45 – 12:30

File Sharing in the era of GDPR: Tipps & Tricks

Holger Dyroff, COO, ownCloud

12:30 – 13:00

Sicheres File Sharing in Ihrer Branche:
– Automobilhersteller & -Zulieferer
– Versicherungen
– Öffentlicher Sektor

Anwendungsfälle der ownCloud-Kunden

13:00 – 13:30

Lunch 

13:30 – 14:00

ownCloud Enterprise E2EE: Stay compliant and secure with end-to-end encryption

Frank Böttcher, COO, BW-Tech
Harald Weimer
CSO
ownCloud GmbH
Tobias Gerlinger
CEO
ownCloud GmbH
Holger Dyroff
COO
ownCloud GmbH
Matthias Schmid 
Sales Engineer
ownCloud GmbH
During the Supporting Program of it-sa, you can watch ownCloud on stage:
(Sessions will be in German)
ownCloud – Sicheres File Sharing in Zeiten von Ransomware und GDPR 

ownCloud-Mitgründer und COO Holger Dyroff stellt sich zusammen mit Ihnen diesen Herausforderungen und zeigt Wege und Lösungen auf, wie man auch weiterhin datenschutzkonform die digitale Transformation im Unternehmen vorwärts treiben kann.

Date: October 11, 2017
Time: 10:45 Uhr – 11:00 Uhr
Location: Forum M10 – Management