Discover the new generation file platform!
It's easy
As a fully platform-independent file platform, ownCloud Infinite Scale is super easy to set up and language-agnostic for extensions. It only takes three terminal commands to get ownCloud Infinite Scale up and running.
It's secure
Its three-tier architecture means backend, storage and frontend only interact through APIs, making ownCloud Infinite Scale much more secure.
It scales
Database-less and multithreading, ownCloud Infinite Scale is already 10 times faster as the classic ownCloud. No matter whether on a Raspberry Pi in your basement or in a geo-distributed set-up for 100,000 users, with millions of small files or thousands with hundreds of GB each, ownCloud Infinite Scale runs smoothly.
Download and install
Getting started with ownCloud Infinite Scale is pretty straightforward. It only takes three terminal commands: Curl-ing the package, making it executable and running it.
Changelog
Until the first release of ownCloud Infinite Scale for productive use, the ownCloud developers will focus on improving stability, the feature set and documentation.
What is ownCloud Infinite Scale?
Our goal in developing our new ownCloud is infinite scale, hence the name. Infinite scale means an infinite number of files, users and machines as well as infinite file sizes. We write it in Go, making ownCloud platform independent. ownCloud Infinite Scale neither requires Apache nor any PHP infrastructure, becoming the most easy-to-use and most easy-to-deploy ownCloud ever. It is open source of course, licensed under Apache 2.0. We use microservices and a three-tier architecture, making ownCloud a secure cloud native solution to file access requirements. Some globally well-known research institutions are involved in the creation of ownCloud Infinite Scale, making sure it extends their capabilities as it will yours by delivering unparalleled scale.
News on ownCloud Infinite Scale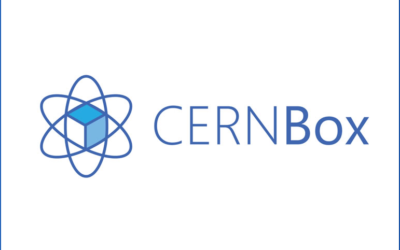 Announcing the first production deployment of ownCloud's new generation file collaboration platform – at CERN!
read more
Interested in ownCloud for Enterprises or a technology partnership? Contact our sales team!
Contact options for our customers and help desk.
Integrate your ownCloud directly in your Finder or Explorer. Give your data a real new home.
Bring your productivity game to the next level. Download our Android or iOS app from the app stores.