Cloud-native, multi-purpose data platform
with strong focus on performance, scalability, security and governance. 
Infinite Scale is a complete modernization of ownCloud 10 with a new and modern three-tier architecture and several enhancements to ensure an improved experience for users and administrators. It is compatible with ownCloud 10, shares its core features and adds speed, efficiency, scalability and extended functionality.
As a multi-cloud and multi-purpose platform, it helps companies and organizations control, manage and secure data. Moreover, Infinite Scale delivers usability improvements in link and file sharing.
Spaces, one of the most powerful features of Infinite Scale, significantly simplifies digital collaboration for remote teams with a revolutionary technical approach and optimized user experience. 
Improve Workflows and Collaboration with Spaces
Spaces, an elementary feature of Infinite Scale, boosts collaboration and productivity, reduces cost, speeds up onboarding of new employees and partners and significantly cuts down on administrative overhead while improving compliance, control and security.
Spaces are as simple as folders, but extremely powerful and flexible data rooms (vaults) for project and team collaboration. In Spaces, files are not tied to single user or group accounts. 
At the same time, Spaces simplifies data store, protects companies, organizations or institutions from data loss. This fundamental shift of paradigm becomes possible because of the completely new architecture under the hood of Infinite Scale.
Increase Efficiency, Optimize Usability and Reduce Cost
As the name suggests, Infinite Scale elevates flexibility in classical or federated network setups to new levels, allowing infinite scalability, integrating data fabrics, networks and clouds of all sizes.
The new cloud-native approach with Go, Microservices and a new vue.js web interface helps reduce cost for both deployment and maintenance, and at the same time, allows the integration of all kinds of data sources of any size and distribution.
Infinite Scale empowers users to share data and collaboration in new and visionary ways, and at the same time, enjoy full control over links and files shared, in on-premises, hybrid or public cloud scenarios.
Focus on Users and Metadata
With Infinite Scale, the consumer takes over the central role. As a cloud-native platform, its modern architecture serves this new data consumption model by providing Data Management as a Service (DMaaS) with a unified access to data through APIs across all data silos, with multiple, individual storage backends if needed.
Infinite Scale is designed to connect these storage backends and provide a unified data access layer on top of the storage. This allows to consolidate any existing data (silos) sources, thus securing previous investments into data repositories.
Take digital collaboration to the next level with
Infinite Scale
Key Values of Infinite Scale:
 Gives users a modern and fast interface to work with Unified Data Access across all silos
Is fast, flexible, transparent, user-friendly and enterprise-grade
Allows advanced collaboration, thanks to innovative features like Spaces. Users can continue working with familiar Office tools and benefit from deep integration with advanced features for sharing and linking to files.
Offers three powerful web office integrations: Collabora Online, OnlyOffice and MS Office Online
Integrates with common digital workplace collaboration tools from groupware to workstream collaboration, including MS Exchange and Teams
Supports native ownCloud clients for desktop and mobile
Improves data security. Infinte Scale enables setting precise roles, version control and provides a trashbin, and performs automatic, asynchronous security checks (for viruses and other security policies) 
Allows auditing, branding and individual extensions
Works seamlessly with encrypted storages
Is perfect for environments with stringent compliance or security policies (in industry, research, critical infrastructure and wherever data privacy is involved), because rules and actions can be enforced on the data layer, without user involvement.
Is designed to connect multiple storage backends and provide a unified data access layer on top of the storage
Brings frameworks for event management, logging, monitoring, reporting and more
Manages your users, single-sign-on with full and native Open ID Connect (OIDC) integration
Brings a new role and permissions system for users that allows to differentiate users with different kinds of administrative roles or different kinds of regular users (guest, project lead, etc.)
Get a non-binding offer for ownCloud Infinite Scale
* Mandatory field
By submitting this form I agree that I want to to receive notifications and services via email, phone or personalized ads. Therefore, I agree, that ownCloud stores and uses my contact data for further information and in order to optimize and adapt the offer to my individual interests. I can revoke my consent for the future at any time, either directly via the link in emails or by email to . For further information please also see the Privacy Statement.
You need Infinite Scale because it is:
Fast
Flexible
Energy Efficient
Transparent
Secure
Scalable
Enterprise Grade
A new and visionary method
of collaboration and file sharing
Check our documentation for all details regarding our features and the technology behind.
Want to get started right away? Here is your way to go in just a few steps.
See the latest releases at a glance. Stay tuned and check our release notes.
Latest News on Infinite Scale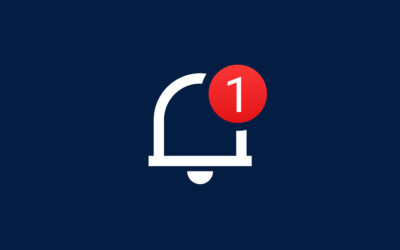 The Sprint Review from 10th March 2023 delivered several enhancements and developments. The version 4.0 beta of our Android client is now available, with many useful new features, including Spaces for ownCloud Infinite Scale users. Plus, it is now possible to receive notifications in its web client, and there is now the provision to apply configurable roles with separate permissions.
read more