Stay up to date with our most recent insights and ideas
With the Living Roadmap, we invite you to come forward with your valuable opinions, feedback and suggestions regarding ownCloud Infinite Scale features and future plans, to help us further enhance the experience.
read more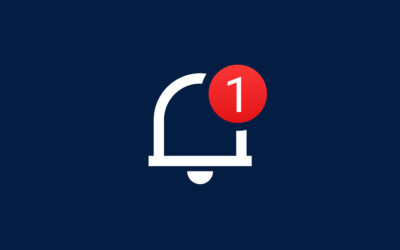 The Sprint Review from 10th March 2023 delivered several enhancements and developments. The version 4.0 beta of our Android client is now available, with many useful new features, including Spaces for ownCloud Infinite Scale users. Plus, it is now possible to receive notifications in its web client, and there is now the provision to apply configurable roles with separate permissions.
read more
* Mandatory field
By submitting this form I agree that I want to to receive notifications and services via email, phone or personalized ads. Therefore, I agree, that ownCloud stores and uses my contact data for further information and in order to optimize and adapt the offer to my individual interests. I can revoke my consent for the future at any time, either directly via the link in emails or by email to . For further information please also see the Privacy Statement.
At it-sa 2022 in Nuremberg, ownCloud presented its contribution to Green IT and the concept of sustainable data strategy. This article takes a closer look at how we want to support climate-neutral IT in a sustainable way.
read more
In this Expert Talk, Holger Dyroff, COO and Co-Founder of ownCloud, explains how a well-rounded data strategy has the potential to boost efficiency, increase productivity and ensure data protection and compliance at your enterprise.
read more
Baden-Württemberg's data protection officer underpins his appeal to schools to ban Microsoft's cloud office, with reference to claims for damages.
read more
Over the last two weeks, developers at ownCloud worked towards substantially improving the platform, and also fixed existing bugs. Among these, the most significant improvement is the support for a tiles view in ownCloud Infinite Scale. Furthermore, the new clients for Android and Apple devices now come equipped with interesting features. What's more, Infinite Scale will now receive user notifications in the web UI and an automatic server detection. An event log and history service with notifications are in the development stage.
read more
The ownCloud Infinite Scale January sprint review showed the fast development of Infinite Scale. The fact that Spaces administrators can now administrate Spaces without having access to the content itself is a huge step towards data protection and security rules needed for compliance in many scenarios.
read more
Infinite Scale is a complete modernization of ownCloud 10, which has replaced PHP with Go for greater speed and efficiency.
read more
This year, companies are sure to rethink their cloud strategies and increasingly rely on European clouds. In doing so, they will reclaim their digital sovereignty, implement sustainable data strategies and take the issue of green IT into their own hands.
By Holger Dyroff, Co-Founder and COO, ownCloud
read more
Various publications have been reporting on ownCloud Infinite Scale, long before the final version was released end of 2022. Find a complete list here – some of them dive in deep in the technology at its core.
read more
The Conference of the Independent Data Protection Authorities of Germany (Datenschutzkonferenz or DSK) has judged that it is not possible to use Microsoft Office 365 in accordance with German and EU data protection regulations. However, this in no way implies that digital life will come to a sudden halt. Full-fledged alternatives are readily available.
read more