Collaborative Editing in ownCloud
ownCloud and Collabora are now offering a joint solution which includes Collabora Online, bringing the first-ever production ready LibreOffice Online functionality to the public. ownCloud Enterprise users now have access to a much requested Open Source cloud document suite that supports all major document, spreadsheet and presentation file formats, increasing productivity while staying in full control of sensitive corporate data.
With Collabora Online for ownCloud Enterprise, users can access their office documents within the ownCloud web front, author new content, share their work and collaboratively work on the same document with others, all while others can see changes in real time and take over editing. No longer are users plagued with version conflicts that could occur while working independently on documents.
Collabora Online provides enterprises with a scalable, commercially supported version with Long Term Support, signed security updates and a SLA. The goal is to get as many people as possible to work with Collabora Online within ownCloud, and for users to take back control of their own online documents.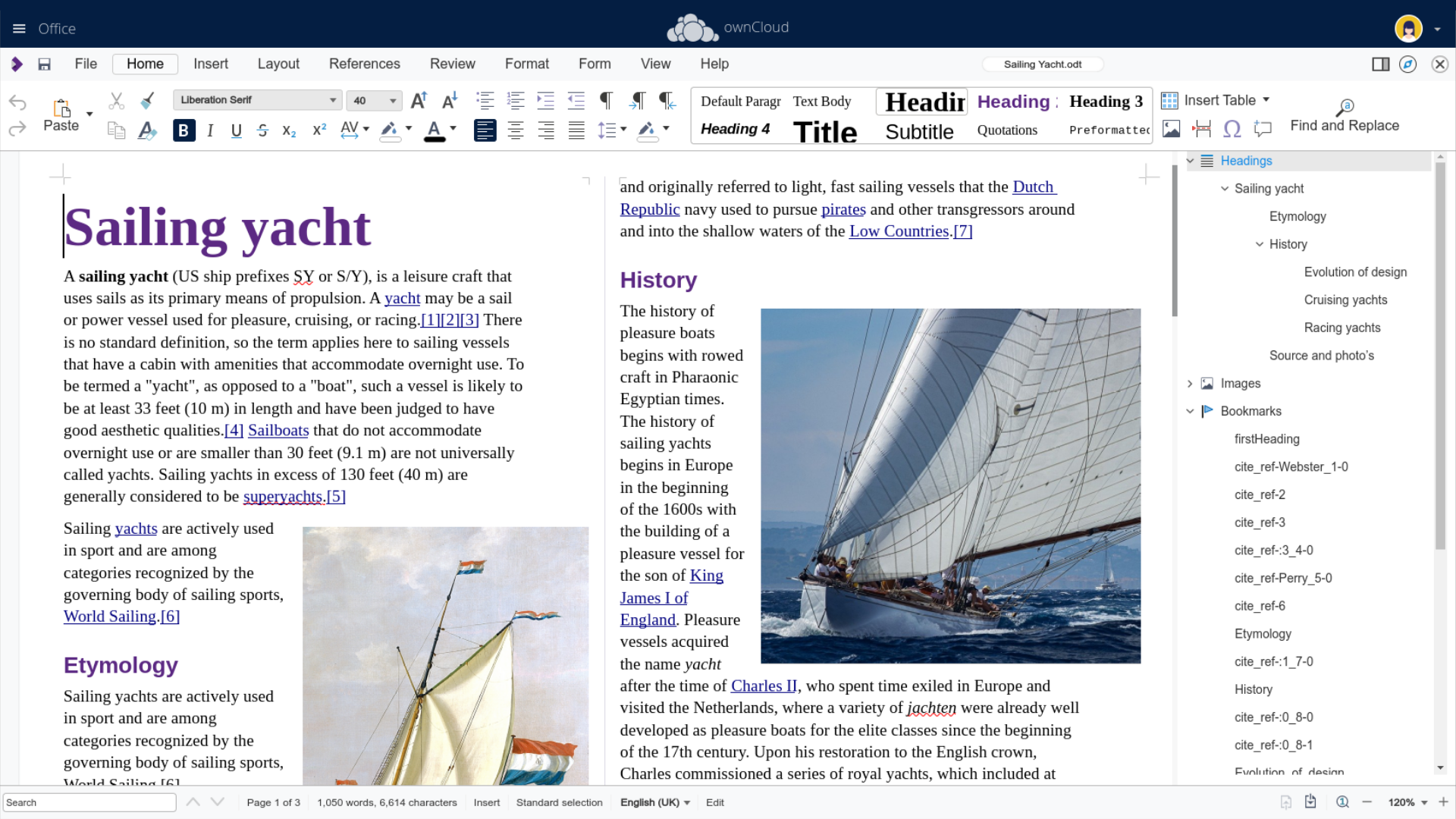 View and edit documents, spreadsheets, presentations and diagrams
Preservation of layout and formatting of documents
Insert comments, reply to comments
Support for any modern web browser
How to install Collabora Online
1. Use the Collabora Online connector for ownCloud
2. Via the app-center of our partner Univention
Univention App-Center ownCloud x Collabora Online connector
Please be aware, that for productive usage you need valid subscriptions.
Interested in Collabora Online?
Contact us for a demo and details on pricing. 
Learn more about Collabora Online
Contact our sales department and learn more about Collabora
* Mandatory field
By submitting this form I agree that I want to to receive notifications and services via email, phone or personalized ads. Therefore, I agree, that ownCloud stores and uses my contact data for further information and in order to optimize and adapt the offer to my individual interests. I can revoke my consent for the future at any time, either directly via the link in emails or by email to . For further information please also see the Privacy Statement.