Video, Chat and much more – with our modular ownCloud integration
VNC and ownCloud team up to provide the very best of both stacks. ownCloud customers can seamlessly integrate almost every module of the VNClagoon suite. This includes the most post popular features such as video conferencing and chat but also knowledge base, project management and many more.
Whether you're on-premises, in a data center of your choice (e.g. co-location, …) or on a hybrid strategy:
integrating VNC into ownCloud is platform agnostic.
Best of it: your data stays where you want it to be at any time – right there in your ownCoud!
VNCmail
All relevant email features as Web App, Desktop Client, or in the palm of your hands on Android and iOS.
VNCcontacts
Professional contacts and address management. All basic functionality of a contacts application for private and business purposes. Enrich your contacts with images, websites, birthdays, or postal addresses.
VNCcalendar
The one calendar for all your meetings, state-of-the-art design and technology, manage all appointments in one place. 
VNCtalk
Unique enterprise real-time communication including chat, video and audio conferencing.
VNCproject
The perfect tool for staying ahead of complex projects. The browser-based, open and fully customizable solution leaves nothing to be desired.
VNCchannels
This is your general knowledge base to store data, to search and retrieve information, and to generate knowledge – collaboratively!
Contact us for a demo and details on pricing.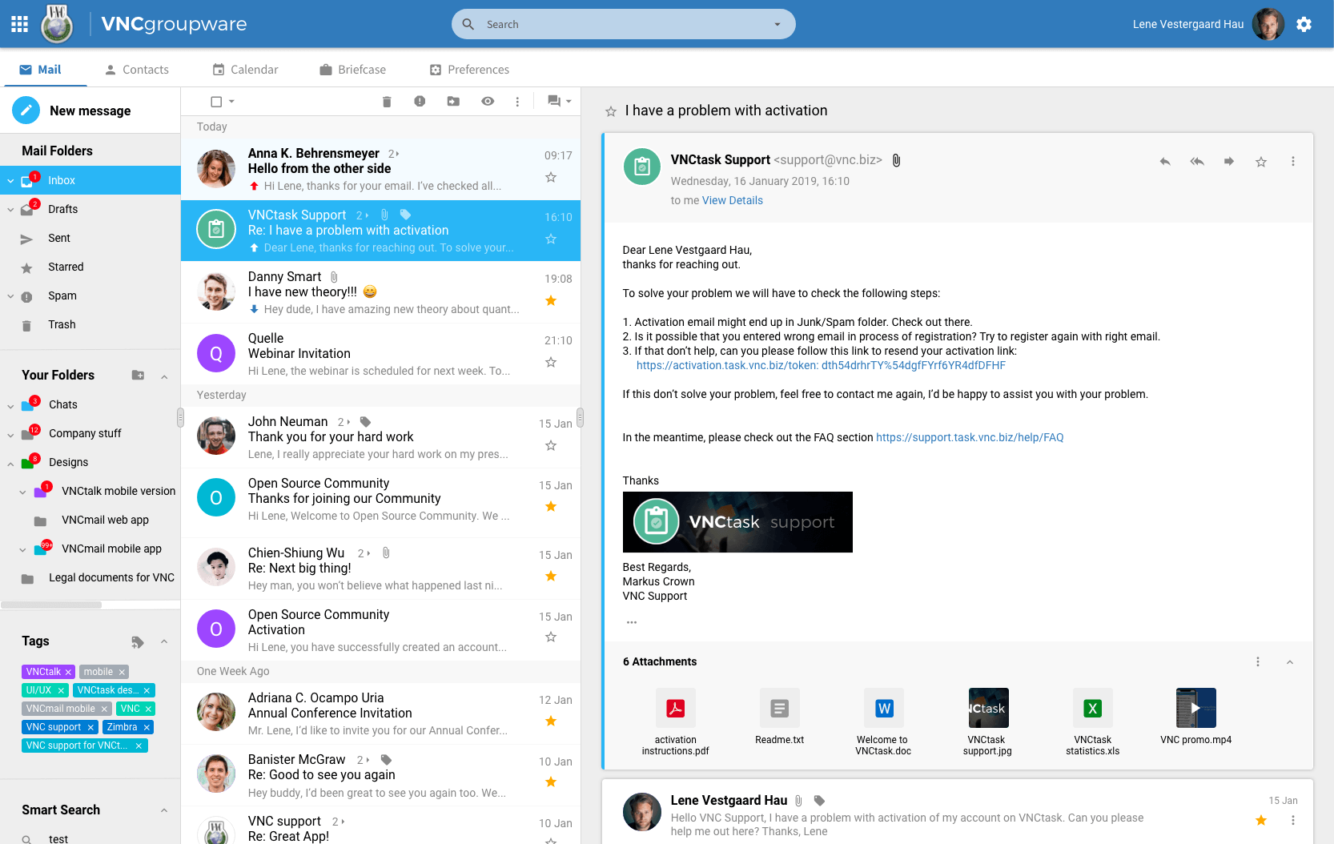 Contact our sales department and learn more about VNC
* Mandatory field
By submitting this form I agree that I want to to receive notifications and services via email, phone or personalized ads. Therefore, I agree, that ownCloud stores and uses my contact data for further information and in order to optimize and adapt the offer to my individual interests. I can revoke my consent for the future at any time, either directly via the link in emails or by email to . For further information please also see the Privacy Statement.