Integrate and adapt to your requirements
Extend, adapt and integrate ownCloud to match your needs. You can brand it, too.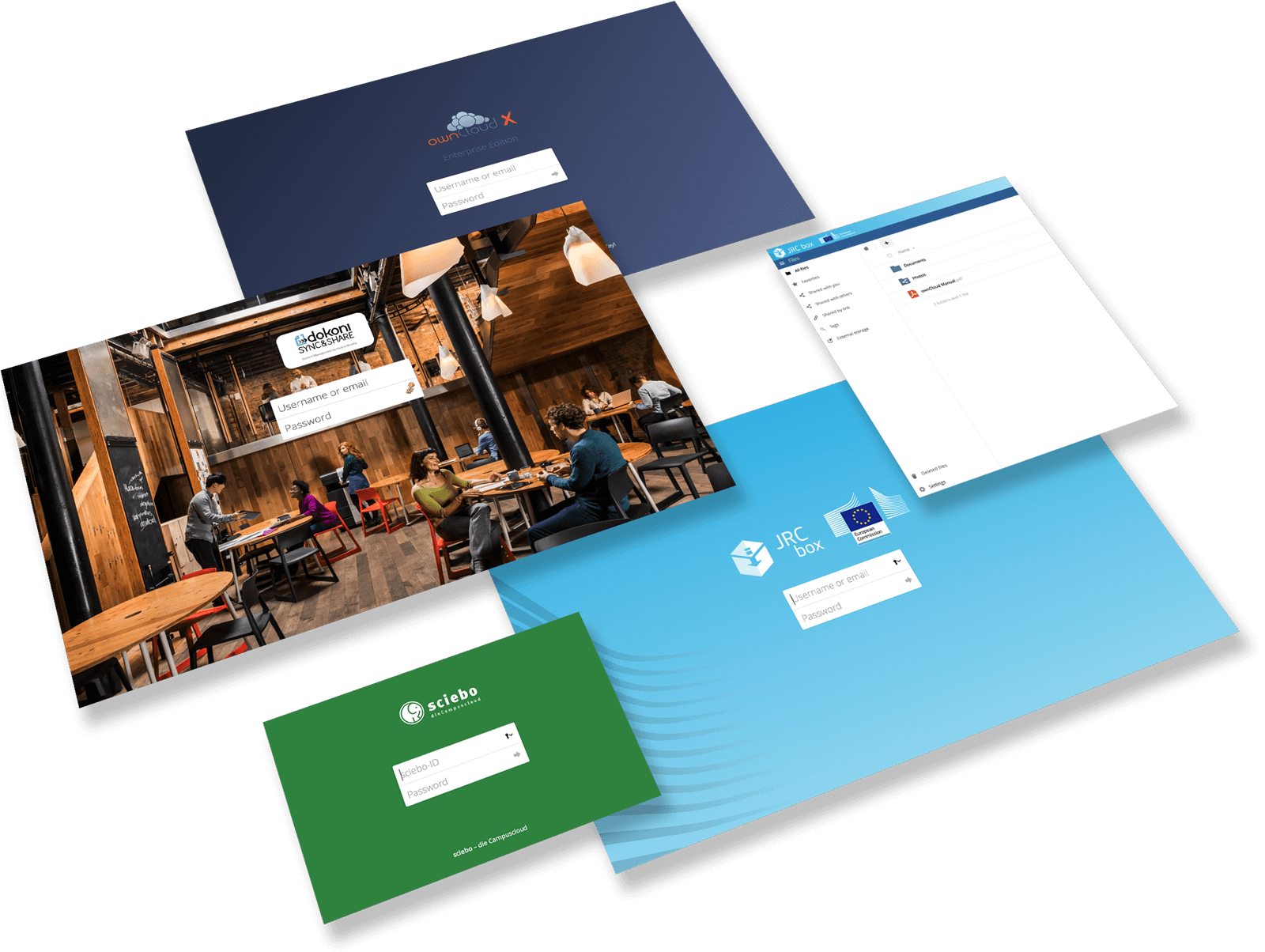 Organizations differ greatly in their particular ways and workflows. They can extend the functionality of ownCloud by using Apps from our Marketplace. Well-documented APIs allow for seamless integration into existing environments. ownCloud plays nice with LDAP, OAuth and SAML just to name a few, so you don't repeat yourself.
Instead of a costly IT infrastructure overhaul, you may want to swiftly improve security and compliance across an eclectic IT landscape by using ownCloud as a single point of access for all your existing storage solutions, reusing your existing user directory. Want to manage your suppliers through a portal that allows for secure and efficient file transfer? Talk to us.
With ownBrander, ownCloud enables Enterprise clients to easily create a custom web frontend, mobile apps and desktop clients. 
Not found what your looking for? Our developers are happy to create custom features.
Customize for more efficiency
Use APIs to integrate with your stack
Harness existing ressources like LDAP
Make ownCloud reflect your Corporate Identity
Personalize your ownCloud experience:
Adapt ownCloud by installing helpful addons.
Let users integrate ownCloud into their devices mounting them as network folders.
Make staff feel at home by theming the Web App, Desktop Clients and Mobile Apps.
Pepperl+Fuchs smoothly integrated ownCloud into its existing toolstack
The factory automation specialist sensed an opportunity to boost efficiency through intuitive and safe file access from anywhere. The ownCloud team integrated the affordable and compliant on-premises roll-out with the existing infrastructure, creating no additional administrative burden. Read the success story:
* Mandatory field
By submitting this form I agree that I want to to receive notifications and services via email, phone or personalized ads. Therefore, I agree, that ownCloud stores and uses my contact data for further information and in order to optimize and adapt the offer to my individual interests. I can revoke my consent for the future at any time, either directly via the link in emails or by email to . For further information please also see the Privacy Statement.
Seamlessly collaborate in real time, remote and platform-independent.
Find, edit and share documents on mobile devices, whether in the office, at home or on the go.
Send links instead of attachments. It is safer and eases the load on the mail server.